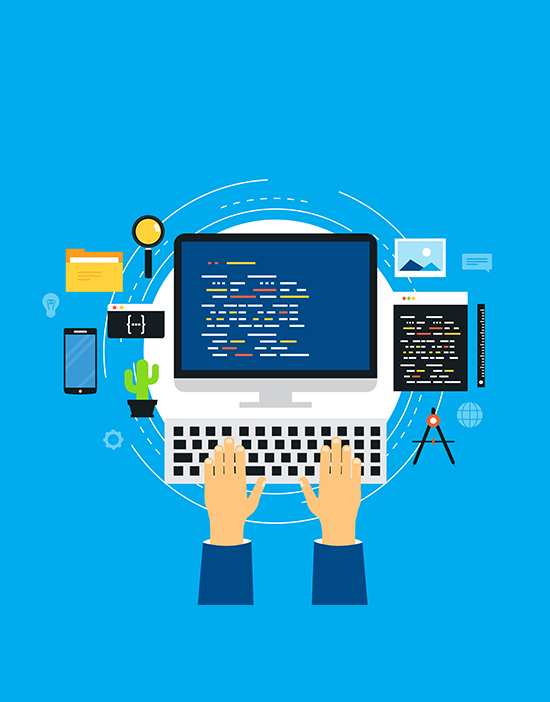 Online Marketing That Delivers Growth and
Better ROI Performance
Marketing has been challenging for new-age business leaders and CMOs as it is a lifeline to the business and brands. At WAMEX India, we know and understand the application of the latest technology in online marketing. Equipped with the updated skillset, our team is competent enough to handle every online marketing challenge.
Responsive Website Design

Ensure your website looks great and functions well on all devices, from desktops to smartphones.

Reputation Management

Proactively manage and monitor your online reputation to maintain a positive image and build trust with your audience.

Web Design / Development

Create a visually appealing and user-friendly website that meets the needs of your business and your audience.

Website Speed Optimization

Improve website loading speed to enhance user experience and boost search engine rankings.
Sign Up Today!
Our Services
Our Services
Send Us A Message
We Dream Early Morning, Work During the Day
And Create the Best Digital product and Solutions before the Night is Over.
Click Now!
Our Process
Building a website requires attention to detail and a thorough approach.
The following three steps will help ensure your website is designed, developed, and tested effectively before going live.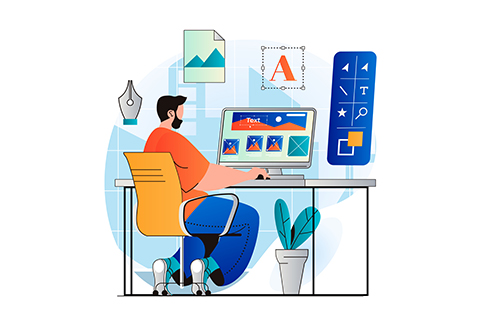 Design
The design phase is where the overall look and feel of the website are established. This includes selecting the color scheme, typography, and layout. It's important to keep the user experience in mind during this stage and create a design that is visually appealing and easy to navigate. Once the design is approved, the development process can begin.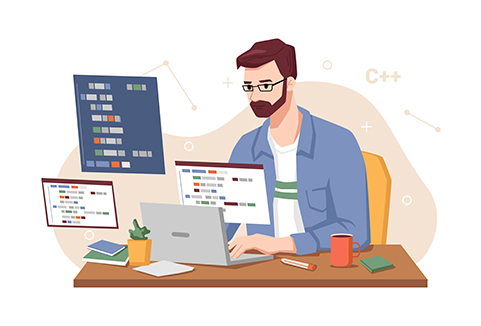 Development
In the development phase, the design is translated into code using web development languages such as HTML, CSS, and JavaScript. This is where the website's functionality is built, including any interactive features, forms, or e-commerce capabilities. It's important to ensure the website is responsive and optimized for different devices, including desktops, tablets, and mobile devices.
Testing
Before launching the website, it's crucial to thoroughly test it for functionality, compatibility, and performance. This includes testing links, forms, and interactive features to ensure they work as expected. It's also important to test the website on different browsers and devices to ensure it looks and performs correctly. Any bugs or issues should be addressed and resolved before the website is launched.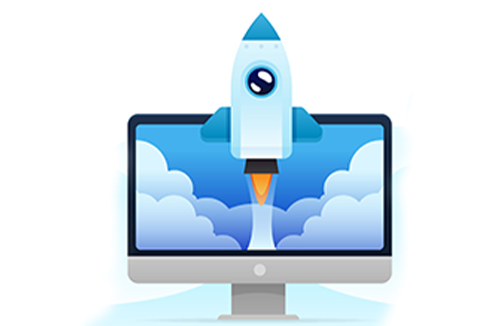 We Go Live
Once the website has been designed, developed, and thoroughly tested, it's time to launch it. This involves publishing the website on the internet and making it available to the public. It's important to monitor the website after launch and make any necessary updates or fixes as needed to ensure it continues to function effectively.
Frequently Asked Questions
Frequently Asked Questions
We have a team of experts at the Web and Marketing Experts who introduce every possible method, trick and strategy to please customers and provide them with out-of-the-box and creative solutions for each of their queries.
A static website is written in plain HTML and the user is shown the code of the page while a dynamic site is written using a server-side scripting language such as PHP, Coldfusion, JSP, and ASP.
Based on the need, it varies from website to website. It will help to complete the project faster if you already have the material for your site before the design process starts.
You can go ahead or have it done in-house, if you have the potential. Hiring practitioners, however, is highly recommended since they are seasoned enough to adopt successful strategies to produce better outcomes.
Yeah, it is equally beneficial to all enterprises, regardless of their scale. Websites boost the reputation of businesses. Not only does it fuel brand growth by effective marketing and by diverting traffic and growing revenue, it gives it a competitive advantage.
Yes, by optimizing the content, we can help you with your already existing website. Growing and making it innovative in its exposure. To push more organic traffic towards your website, we can go ahead with multiple marketing campaigns and advance SEO operations.